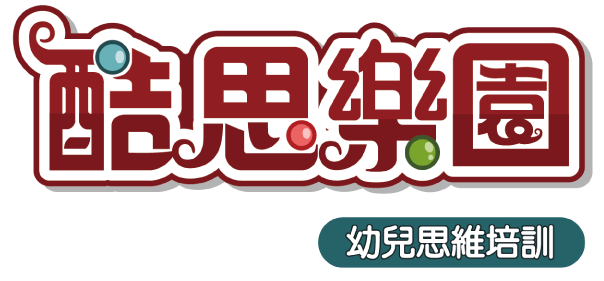 Logical thinking training is the correct and effective way to realize the balanced development of children's left and right brain
Early childhood, is the most important stage of every person's life, whether in terms of physical, psychological or intelligent development, have shown a high-speed growth trend, the characteristics of this period is love of beauty, new, curious, interesting, all the new and interesting things, can attract great attention, produce strong interest and desire to express. Similarly, the cultivation of young children's thinking and learning ability can play a vital guiding role in the development of their life. A strong learning ability, quick thinking of the child, for the absorption of knowledge, mastery, and speed will certainly exceed the same age, will also be his adult learning, life will have a strong help. Thinking training is precisely the correct and effective way to realize the balanced development of children's left and right brains.
From easy to difficult interactive guidance content, stimulate young children's learning and ability
Cool Math program, aiming at the learning characteristics of young children, visual and auditory information stimulation, such as graphics, audio-visual, animation, and the use of interactive ways of games, stimulate young children's learning enthusiasm and manual brain ability, and further develop learning ability and form a flexible way of thinking. According to the 3 stages of 12 learning levels, design from easy to difficult guidance content, combined with teacher lectures and after-school exercise book consolidation, induced hidden in the depths of the child, active and no pressure to obtain the hidden learning ability.
High-level teaching experience, dedication to research and development
BAIS education spend long-term teaching and development to launch, use the electronic whiteboard to implement interactive multimedia teaching, with the animation interpretation, let children enjoy in the novel, lively, interesting learning environment to absorb a wealth of knowledge, develop flexible thinking.
Cool Math Early Childhood Thinking Training program – apply to
Suitable for early education institutions, all kinds of public and private kindergartens, primary schools and comprehensive education and institutions
Curriculum-12 levels in ABC 3 stages
"CoolMath early childhood thinking training program" is mainly divided into A, B, C 3 stages of 12 levels, step by step to develop children's thinking skills. Cultivate children's observation, association, expression, reasoning, creativity five abilities, from easy to difficult, step by step.
Teaching Aids
Authorized the online teaching tools
After obtaining the network authorization of cloud teaching materials, the center operators access the online cloud teaching coursewares, according to the teaching process, divided into A, B, C three stages of the curriculum.

Overview of student materials
Each level supporting a set of teaching materials, each set of teaching materials by books and e-learning cards, book content supplements the online cloud teaching courseware system, the online learning card for students to practice after class to consolidate training results.

Program Differentiation Competitive Advantage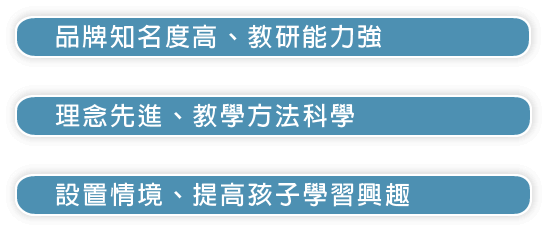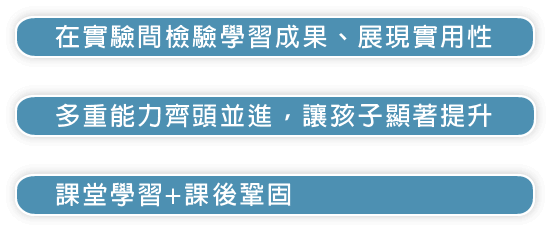 了解更多
Great brand reputation, strong teaching experiences, and research & development ability
BAIS education focuses on mathematics, logical thinking training, "CoolMath" is intended to improve children's logical thinking, judgment, reasoning, and creative ability, promote children to form a healthy and positive way of thinking, rather than mechanically training children as examination machine.
Advanced concept, scientific  teaching method
At present, there are few similar courses in the education market, and occasional institutions take "thinking training" as their name, but they are in simple and boring problem-based tactics, which do not have a systematic development of educational concepts, but also lack of advanced scientific teaching methods, making "CoolMath" a horse first, to seize the opportunity.
Set the scenario and engaged  children's interest in learning
For the brain development of young children's age to develop situational setting elements, the use of multimedia animation story interactive guidance, compare with the traditional teaching methods more easily engaged children's interest, promote curiosity, improve learning enthusiasm.
Experiment learning results and showing practicality in the experiment
The combination of thinking training and daily life, through observation and the interpretation of the brain, and finally dictation to express, three steps to achieve the perfect combination of teaching content and practical use, children practice in life and learning brand new experience, educational achievements are remarkable.
Multiple talents go side by side  for a significant improvement in children
Cultivate children's analytical, construction and logical ability, improve the ability of language expression, activate thinking, make the child smart.
Classroom Learning and After-School Practice
After the class is complete, the child can use the online learning card attached to the course to further exercise and training under the guidance and instruction by the parent.
Operational advantages of CoolMath program



了解更多
Targeting the unique  market
In the current education and training market, early education for children aged 0-3 years is mainly based on physical training and the establishment of cognition, while children after 6 years of age generally begin to receive unified subject education, while the thinking education of children aged 3-7 years depends only on the traditional teaching of kindergarten, regardless of the education system of the training course, the proportion of children in this age group who receive science and technology thinking education, are in the fault line. "CoolMath" educate this group of students, introduces to the education center in advance to focus on this range of students, expand the inherent education age outside the vast market. The program curriculum includes the key knowledge points and methods of thinking and intelligent development in the 3-7 year child stage, perfects a set of thinking course system, enables children to continuously improve their thinking ability, and parents witness their children's growth, assured that their children will be entrusted to the school for thinking training.
Use Multimedia teaching methods to engage students attention and improve their learning experience
"CoolMath" is not a book-based, teacher presentation but student interaction as a supplement to the teaching model, reverse thinking, pay attention to the learning experience – children's interests and needs, focus on the way of thinking and logic training and other knowledge points, and the diversity and attraction, Give children a refreshing feeling, let the children spontaneously participate in training, love learning, introduce this program into the education center vitality source.
Teaching Standard Operation Procedure, training a teacher easily
"CoolMath" to the teaching process in the standard process system of planning and combing, dividing the content of each knowledge point, the corresponding module of the knowledge point, the consolidation of knowledge points and other elements. The operational teacher's business-level requirements are not high, only in accordance with the arrangement of chapter order for teaching, preparation of easy, high quality of teaching. All courses require only 1 to 2 training to enable teachers to fully master the teaching essentials, minimize the cost of training, the minimum time to complete the replication of teaching techniques and models. After simple training, the teacher resources can be transformed to adapt to the teaching requirements, easy to recruit, not to worry teachers alternate.
Simplify the IT  hardware configuration, Secure hardware, and system maintenance
In the case of the network, a fixed IP address, 3 computers, 3 network lines, the corresponding course software can be set up 3 classrooms at the same time for teaching. Professional and technical team provide professional maintenance service, respond to fault reporting and implementation of solutions, close to assist cente
Detailed guidance, comprehensive assistance
The program operation guidance and value-added services and provide a full range of support, including market operation, teacher training, the authorization documents, installation guidance, cultural design samples, centralized and on-site teacher training etc.